Wealth Advisors & Client Services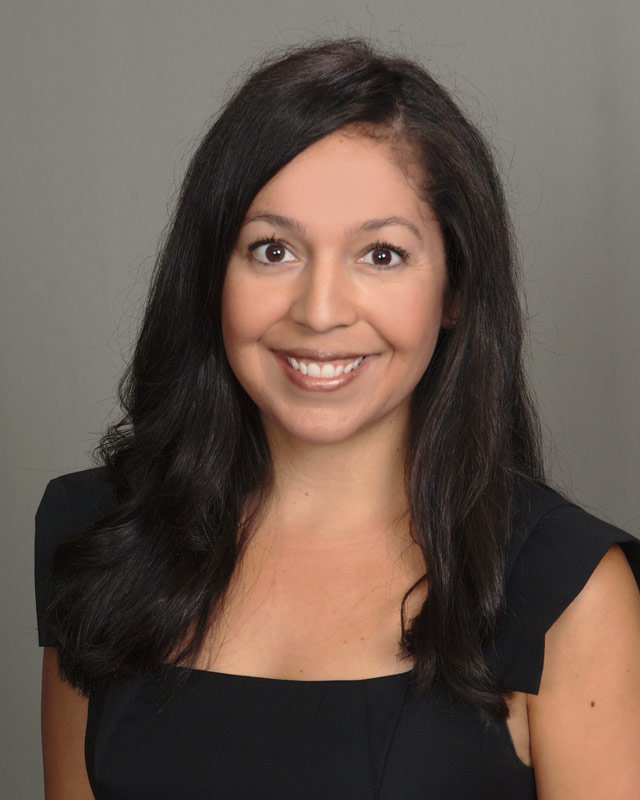 Veronica (Vern) Sickenberger
Director of Operations
Veronica (Vern) has more than 25 years of experience in the financial industry. Vern has worked since 2007 in a team with Brian Amidei, Joseph Romano and Brett D' Orlando. She has worked with the team at Fortem Financial since 2016. Prior to that, the team worked together at HighTower, where she was a member of HighTower's Client Service Council and the client associate west coast training coach for 5 years, and at Merrill Lynch, where Vern was the 5-office complex training coach for 7 years. Her emphasis is providing pro-active client service and operational support to Fortem Financial's clients. Vern's goal is to provide Fortem Financial's clients with the " Ultimate Client Experience." Vern resides in La Quinta with her husband Mark.
Office: 760.206.8500
Contact Veronica (Vern) Sickenberger
Lisa Kazandjian
Director of Portfolio Management
Lisa has over 30 years' experience in the Financial Services Industry. She received her BA from California State University, Los Angeles, where she majored in English Literature and Business Administration. Lisa has worked on a team with Brian Amidei, Joseph Romano, and Brett D'Orlando for nearly 20 years. She has worked with the team at Fortem Financial since 2016. Prior to that, the team worked together at HighTower and at Merrill Lynch.
Lisa served as Vice President of Portfolio Management Marketing at Prudential/ Wachovia Securities. She specialized in Fixed Income investments, having spent much of her career working on Institutional sales desks at First Interstate Bank, Piper Jaffray and Prudential Securities. Lisa's current responsibilities include the analysis of High Net Worth portfolios to determine appropriate asset allocation. She manages all fixed income portfolios for all of Fortem's clients with a specialty in Municipal, Government and Federal Agency bonds. Lisa resides in Indio, CA with her beloved dog, Zuzu.
Office: 760.206.8500
Contact Lisa Kazandjian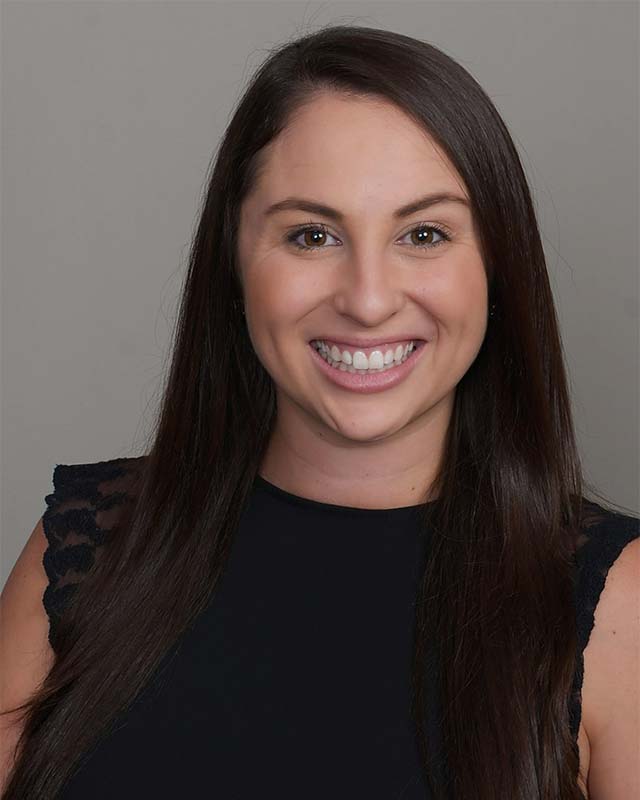 Blaine Amidei
Director of Lending
NMLS# 2111866 | Fortem NMLS# 2315626
Blaine is the Director of Lending at Fortem Loans, a division of Fortem Financial. She brings over 12 years of experience in client relationship building through her strong foundation that began in the Hospitality industry.
Blaine earned her Bachelors of Science degree from San Diego State University where she majored in Recreation and Tourism Management with an emphasis in Recreation Systems Management. This firm basis in leadership, organization, and management skills allowed for a natural transition into the Financial industry.
From start to finish, it is her goal to collaborate with clients to find the perfect financing options available in the market today. Her philosophy is based on the concept of continued lending solutions, as opposed to an isolated transaction-oriented approach. She focuses on the achievement of the clients' stated objectives and building client relationships that have continued success stories.
Blaine enjoys being involved in the local community and coaches Cheerleading throughout the desert. She is an avid traveler, lover of reality television, and checking off concerts on her bucket list. Above all, her favorite thing to do is to spend quality time with her family, friends, and beloved pets.
Office: 760.206.8500
Contact Blaine Amidei
Awards
2019 Recipient of Imagination First Award | Encompassing the company culture of delivering inspired experiences to clients by making the impossible possible.
2019 Recipient of Service Obsession Award | Identified client's needs and delivered 100% above and beyond expectations.
2019 Recipient of Top Customer Service Award company-wide | 48 programs/corporate events operated, 100% of the Customer Satisfaction Surveys returned reflecting a cumulative 99.1% satisfaction overall rating.
2019 Top 3 in Sales Regionally as First Year Regional Sales Manager
2017 Record-setting Team Sales Company-Wide as Regional Account Manager
Fortem Financial is a boutique wealth management firm based in Palm Desert, CA. The name Fortem was inspired by the infinite staying power and quiet strength of the surrounding San Jacinto and Santa Rosa mountain ranges. As a trusted financial advisor company with decades of combined experience, we believe in transparency, accountability and partnership.
Fortem Financial offers personalized service and sound investment advice designed to accomplish your individual goals. Our dedicated team of fiduciary advisors puts your investment interests first – not some bloated financial institution's concept of what that should be.
Fortem Financial is a member of the Focus Financial Partners network. Focus Financial Partners is a leading partnership of independently managed fiduciary wealth management firms. Focus provides access to best practices, resources, and continuity planning for its partner firms who serve individuals, families, employers and institutions with wealth management, benefits consulting and investment consulting services. Focus partner firms maintain their operational independence, while they benefit from the synergies, scale, economics and best practices of a market leader to achieve their business objectives. 
They say there's strength in numbers.
Fortem Financial was founded on transparency, accountability and partnership. If you share in these values and possess the skill set required to help our clients reach their financial goals, contact us today.