After reaching correction territory on Monday, stocks advanced each day with the S&P 500 (+5.9%) posting its best week in a year. Small stocks (Russell 2000 +7.6%) had their best week in two and a half years. Ten-year Treasury yields dropped 30bp for the week. Soft economic data and a dovish Fed meeting were among the supports. Best sectors were real estate (+8.6%), financials (+7.4%) and consumer discretionary (+7.2%). Laggards included energy (+2.3%), consumer staples (+3.3%), and healthcare (+3.5%).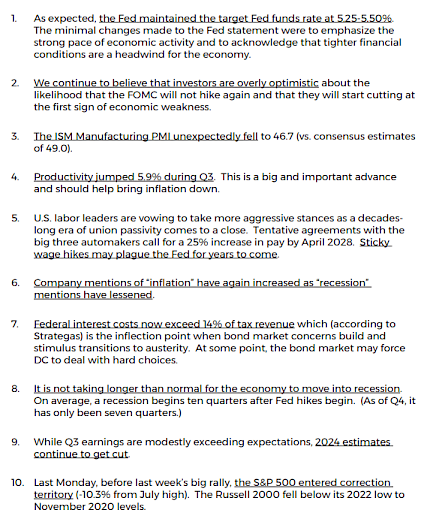 Source: Bob Doll, Crossmark Investments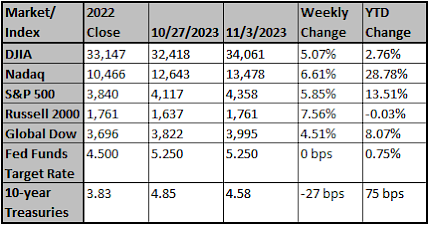 Chart reflects price changes, not total return. Because it does not include dividends or splits, it should not be used to benchmark performance of specific investments. Data provided by Refinitiv.
Sincerely,
Fortem Financial
(760) 206-8500
team@fortemfin.com
---
Latest News
US Republicans expect no votes on stopgap this week as shutdown looms
Republicans who control the U.S. House of Representatives said they do not expect to move forward this week on a stopgap funding measure to keep federal agencies open, even with a possible government shutdown just 10 days away.
Reuters
Nvidia shares drop after report of canceled China orders
Shares of Nvidia Corp dropped by about 5% to a near five-month low on Tuesday following a Wall Street Journal report that the artificial intelligence (AI) giant may be forced to cancel up to $5 billion worth of advanced chip orders to China in compliance with new U.S. government restrictions.
Reuters
---