In an effort to be dispassionate about our market forecast, we have categorized 16 basic building blocks of market strength as either assets or liabilities on a regular basis since 2002. The weighted and unweighted measures of Strategas' "Shareholder's Equity" dropped to an all-time low for the series. The proximate cause for the decline was our recategorization of Profit Growth/Margins as a Liability rather than an asset.
The last time this exercise was conducted was before 4Q '22 earnings season. In the end, EPS dropped -3.2% for the quarter. Current expectations for 1Q earnings suggest that a second consecutive decline in S&P operating earnings year/year is likely. (Refinitiv currently expects 1Q profits to fall -4.8%.) In the same way there has been a strong positive correlation between tightening lending standards and job loss in the past, there has a robust correlation between earnings growth and employment. The same can be said of lending standards and whatever one's odds were of a recession before Silicon Valley Bank failed in early March, it would be difficult to make the case that those odds aren't higher today.
Thus far, the "dog that hasn't barked" as far as expectations for a recession have been concerned has been the fact that America remains at full employment. There is, of course, the possibility that there has been such a profound change in the structure of the labor force that the old rules don't apply - but we wouldn't want to bet that way. To the extent to which many investors are currently gloomy and expectations for a recession are widespread, we believe that Sentiment remains the strongest Asset for the overall market today. Inflation is moving in the right direction but still remains well above the Fed's target.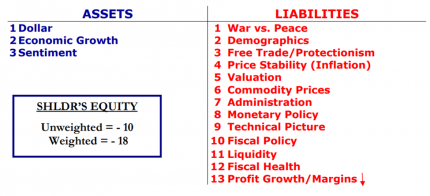 BREAKING DOWN THE MARKET BALANCE SHEET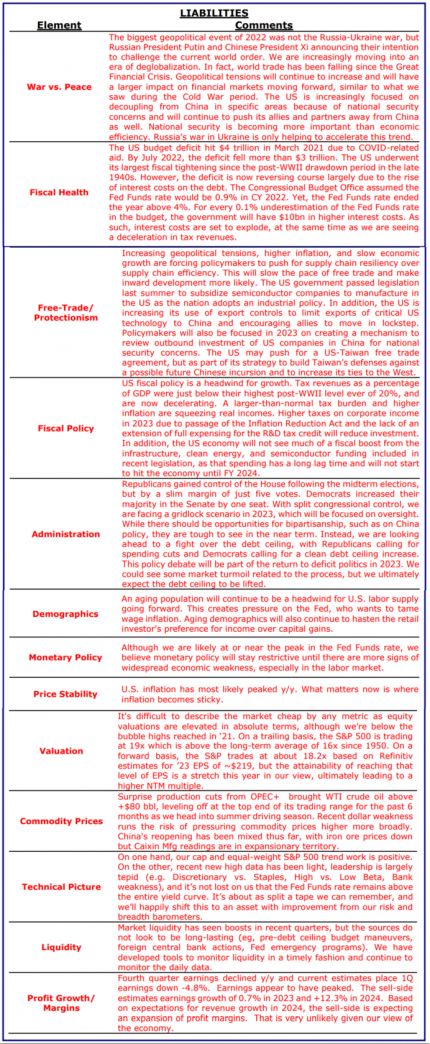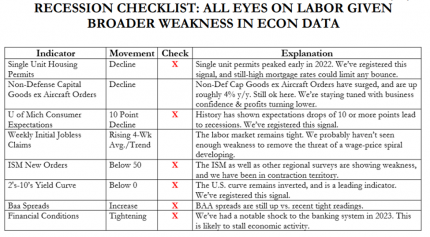 Source: Strategas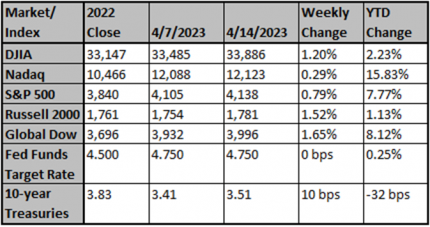 Chart reflects price changes, not total return. Because it does not include dividends or splits, it should not be used to benchmark performance of specific investments. Data provided by Refinitiv.
Sincerely,
Fortem Financial
(760) 206-8500
team@fortemfin.com
---