Stocks closed higher last week (S&P 500 +2.7%) at their highest level in a month. The main macro tailwinds include the decline in inflation (CPI) and improved consumer sentiment. Best sectors were consumer discretionary (+5.8%) and technology (+4.6%); worst sectors were consumer staples (-1.5%) and healthcare (-0.2%).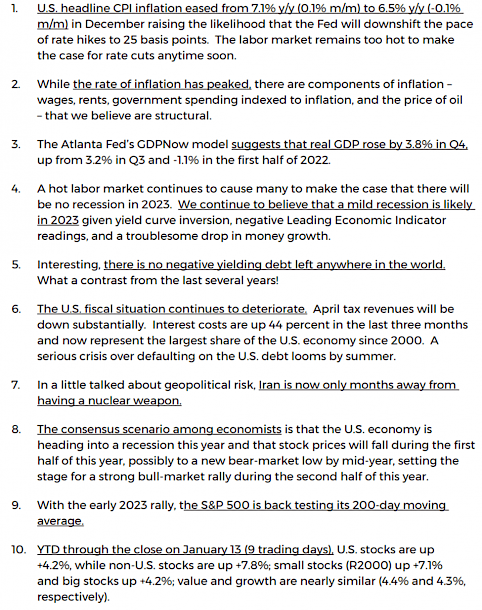 Source: Bob Doll Crossmark Global Investments
Sincerely,
Fortem Financial
(760) 206-8500
team@fortemfin.com
---
Latest News
TaxWatch: IRS wraps up paying people this lucrative pande...
The IRS corrected 14 million tax returns and the fixes resulted in nearly 12 million refunds.
MarketWatch
Life expectancy can have a greater impact than even recor...
Retirement planning involves planning for your future needs. People who have an idea how long they may live will be better prepared for retirement.
CNBC
As recession fears grew and worker shortages eased, holid...
As recession fears mounted and labor shortages eased, year-end bonuses got smaller in late 2022.
USA TODAY
---