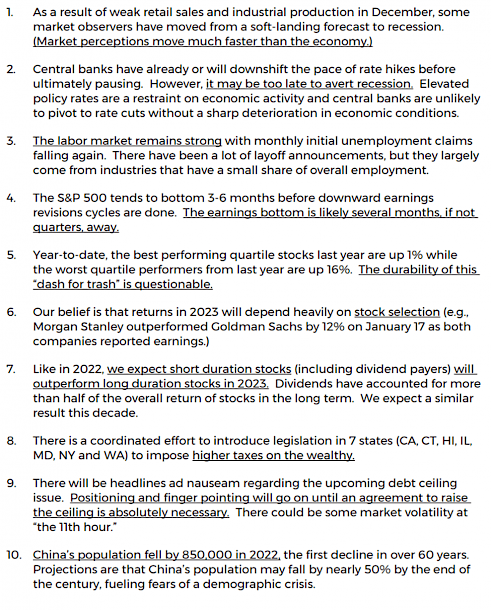 Source: Bob Doll Crossmark Global Investments
Sincerely,
Fortem Financial
(760) 206-8500
team@fortemfin.com
---
Latest News
Market Recovery Hinges on Quick Drop in Inflation Rate
Stocks and bonds have been buoyed by expectations that price increases will cool quickly.
The Wall Street Journal
Activist Takes Big Stake in Salesforce
Elliott Management has a multibillion-dollar stake in the business-software provider.
The Wall Street Journal
Earnings Watch: Earnings Watch: Microsoft, Tesla and Inte...
Tesla, Intel and Microsoft face bigger questions about the path forward, after their shares took a beating last year.
MarketWatch
---